YoHB ---- Lifetime Member!

User Rating (average from all submissions): 4.4
First Name: Meighan
Last Name: Schopenhauer
Location: Gamblingtown, Jesusland
User Since: Nov 5, 2006 at 06:48:48 PM
Last Submission: May 16, 2015 at 07:14:22 PM
862 Completed Games Played By This User!
862 Submissions By This User!

Picture of User: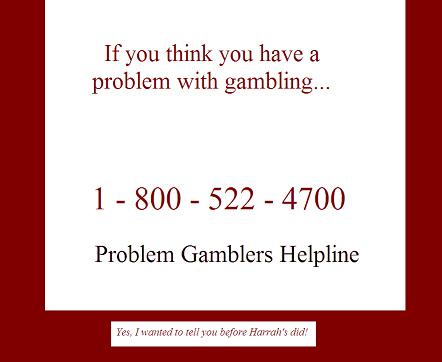 You will be directed to a local call center. How cool!

Statement:
Hi! I like parasitology. My favorite disease so far is schistosomiasis mansoni! I hope you don't get it!

user's highest-rated picture:


go to game

user's highest-rated sentence:
A bird in the hand is worth two in the bush--even if he's getting strangled.
go to game
21 Responses:
Lord Stab
Jan 5, 2007 at 10:05:13 PM
-insert mocking critisism- *scoff* *scoff* lawlercakes.
---
Matteo
Jan 27, 2007 at 09:59:41 AM
30,000 pounds of bruised bananas? HB- Hebrew bible?
---
secretsquirrel
Apr 18, 2007 at 10:31:48 PM
hehe no im not.. but thanks for the welcome nonetheless
---
H2td
Aug 25, 2007 at 02:12:39 PM
Wow, how do you draw your pictures? They're good.
---
amnesiac
Feb 12, 2008 at 10:41:10 AM
Hello Mr Mod. Sorry to bother you, but I already forgot the password of TWO of my accounts ("kwlz0r" and "paranoid") I realize this is only my fault but I would really appreciate of you could contact the administrator and tell him to make new passwords and send them to the mail they were registered with.
Thanks in advance!
yours trully,
paranoid
---
*M* YoHB
Jul 17, 2008 at 02:24:32 AM
I'd like to thank the people who looked at my profile this month, from Oregon (Medford!), Massachusetts, and New Zealand. You know who you are! :)
---
Diox
Aug 9, 2008 at 04:06:38 AM
Bingo!

I forgot login details or something from the old account.. password or something.. but yeah, this is Deox.
---
KingPixelmouth
Sep 15, 2008 at 06:12:54 AM
"OK, I get that HTTP stands for High Tech Toilet Paper, but I don't like the colon slash slash part." -- lmfao
---
Dan2025
Feb 28, 2009 at 02:29:55 PM
Critics agree, YoHB is "JUST PLAIN AWESOME."
---
Beez
May 25, 2009 at 02:10:38 PM
Thanks Yo, glad to see you're still going strong :)

(I can call you Yo right?)
---
Gauphastus
Jul 28, 2009 at 07:42:00 AM
Still around, eh?
I just popped in (almost said "pooped" ...) to see how things were going.

Cheers.
---
pinballwizard
Jan 5, 2010 at 06:39:00 PM
You can't expect me to believe all your finest work is done in MS Paint...
---
pinballwizard
Jan 6, 2010 at 02:57:12 AM
Oh I didn't necessarily mean your "finest" work in terms of ratings. I really like your drawing style and I didn't think drawing that was physically possible in MS paint. LOL. I have been mostly using photoshop for my work, and occasionally MS Paint when I felt lazy. But I got a Genius Tab for Christmas and I'm loving it.
---
Nicol3
Jan 29, 2010 at 05:26:11 PM
Are you kidding me MspaintGOD? Stick with the greatest digital art-making tool ever made.

I tend to use Adobe Flash when I draw-- I could never really find a good curve with photoshop.
---
pinballwizard
Feb 8, 2010 at 01:23:40 AM
Wow thanks for the invite!
However, I can't figure out where to find the invitation code. It didn't show up in the e-mail. I feel retarded, lol.
---
pinballwizard
Feb 8, 2010 at 03:41:19 PM
I posted the bug report to Abraxas in the forums. Lets see how it goes
---
*M* YoHB
Feb 26, 2010 at 05:52:04 AM
I AM MY OWN 17TH COMMENT!!!
---
pinballwizard
Mar 1, 2010 at 04:01:11 PM
Caved into peer pressure. The guest membership thingy didn't work so I thought I'd see what being a member was all about. I got no regrets.
---
*M* Abraxas
Aug 31, 2010 at 12:56:51 AM
not sure what was up with the temp membership thing -- let's test it out again... (giving a few away...)
---
H Hog
Jul 28, 2013 at 03:29:32 PM
"777 completed games by this user" -- congrats on Lucky 7 =P
---
My Cat
Feb 8, 2015 at 06:31:44 AM
Comment number 21. Rots of ruck!
---


login to add your comments