whamm ---- Guest Member

Expired on Jun 20, 2012 at 04:25:19 PM


User Rating (average from all submissions): 4.0
First Name: Whitney
Last Name:
Location: Joplin, MO
User Since: Apr 29, 2011 at 03:40:49 PM
Last Submission: Jan 29, 2015 at 11:04:51 PM
130 Completed Games Played By This User!
130 Submissions By This User!

Picture of User: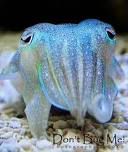 Statement:


user's highest-rated picture:


go to game

user's highest-rated sentence:
Aliens let out their fly scouts, only to find the Earth covered in graveyards.
go to game
One Response:
*M* SAoctopus
Jun 30, 2012 at 08:10:59 PM
Tee hee hee look at all the completed games! Are you playing right now??
---


login to add your comments